It's the little details that make the biggest differences
The ATSA Everyday® Esk8 Edition lets you comfortably carry your (electric) skateboard together with all your daily gear, comfortably & handsfree.
Weatherproof, high-end materials and plenty of storage to survive any roadtrip. The ultimate electric skateboard backpack.
Buy
See Reviews
Designed by ESK8 riders
The ATSA Everyday® Backpack is designed by Esk8 riders for Esk8 riders.
Our team spent 18 months improving the quality, aesthetics and functionality. Constantly thinking about how to enhance the experience.
We think you'll agree that this is the most comfortable and high-end skateboard backpack ever. We designed the ATSA to be your Everyday Carry. Whether you're meeting a client or road tripping on a weekend. You can live and work with it. 
All features you come to expect from premium backpacks, and more.
Explore all pockets and pouches
Outside front:
Durable handle
Magnetic top enclosure
Upper Front pocket
Hidden helmet carrier
Outside back:
Adjustable chest strap
Adjustable shoulder straps
Pouch on shoulder strap
Phone holder on shoulder strap
RFID compartment for creditcards and pasports
Outside sides:
Side pockets with magnetic enclosures
Two side pouches for water bottle (500ml) or tripod
Selfie stick holder
Inside bag compartment:
Padded compartment for spare battery packs
Mesh pouch
Elastic webbing to keep tools and cables
Two pockets with zippers
Laptop sleeve 17″
Tablet sleeve
Skateboard compartment:
Skateboard carry system with four adjustable straps
Extra zippers to close system with and without a board.
Skateboard Carry Tech
ATSA's skateboard carry system
The ATSA will fit almost any skateboard out there. We tested it with boards of different sizes, from regular, shortdeck and longboards to a wide range of electric boards. From a smaller Exway Wave, to midsize Boosted Boards, Evolve and Backfire, to heavy full-size boards such as Bioboards, Lacroix Prototipo and Kaly NYC 2.0. ATSA holds them all firm in place.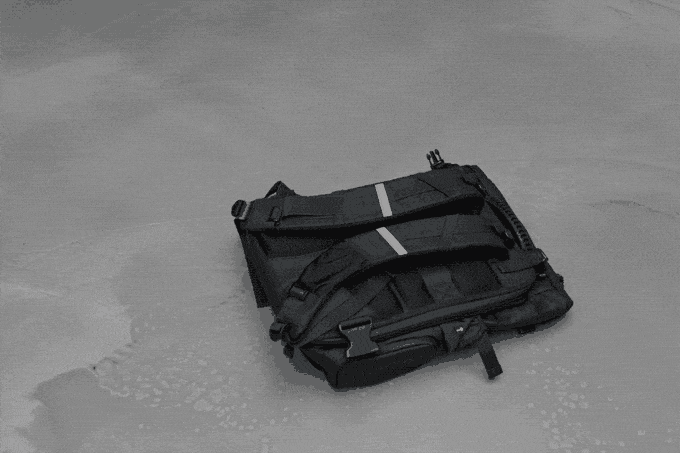 01.

Front and top access.

The backpack can be opened from both the top and the front, just like a camerabag. Giving easy and quick access to all compartments. Allows for easy access after strapping on a board.
02.

Skateboard CarryTech

The ATSA has a separate compartment for your skateboard; the open strapping system is compatible with most (electric) boards.
03.

Multiple compartments

For your Everyday-Carry essentials, there is a tools webbing, mesh pouch, storage for chargers, power banks and even an RFID-block compartment to protect against data theft.
04.

Phone strap.

Place your phone on the shoulder strap for easy access, and a great first person perspective when you record rides.
05.

Rugged compartment

Need extra protection for a camera body or a battery for your board? We include a rugged compartment for extra safekeeping.
06.

Magnetic fasteners

Made-in-Germany magnetic fasteners that you can open and close with one hand. And German magnetic clasp allows you to suspend and protect your equipment.
Testimonials
Community feedback
THIS BAG IS INCREDIBLE!
It took me 14 mins to unbox it and find all the pockets etc! Well done! Wow!
Jay Boston
The best bag for esk8
just come back from an amazing weekend of ride and I have to say nothing miss in this bag 🤩🤩🤩
ACVRider
Godlike
As an esk8 bag this thing is godlike… nothing comes close!
@esk8singapore
See all video reviews
ATSA Everyday
Available now
The ATSA is available globally with fast shipping options. We use UPS and DHL as our shipping partners with a delivery estimate of 3-5 workdays!
Order ATSA
Our Services
Questions? We are here!
Want to know more about the ATSA, or collaborate with us? Reach out on weekdays via the options below.